(English Text will Follow)
感謝諸位朋友專程前來支持我們,我們希望能打造一個讓愛茶人有更好體驗的藝術交流空間,也希望繼續保持和擴大我們的合作。
本次畫展的藝術家Annouchka是趙州禪的弟子,上師是虛雲禪師、淨慧禪師一脈。機緣湊巧,當天有藏傳密宗師傅過境弘法,也前來加持本次活動。禪和茶難得有機結合在了一起。?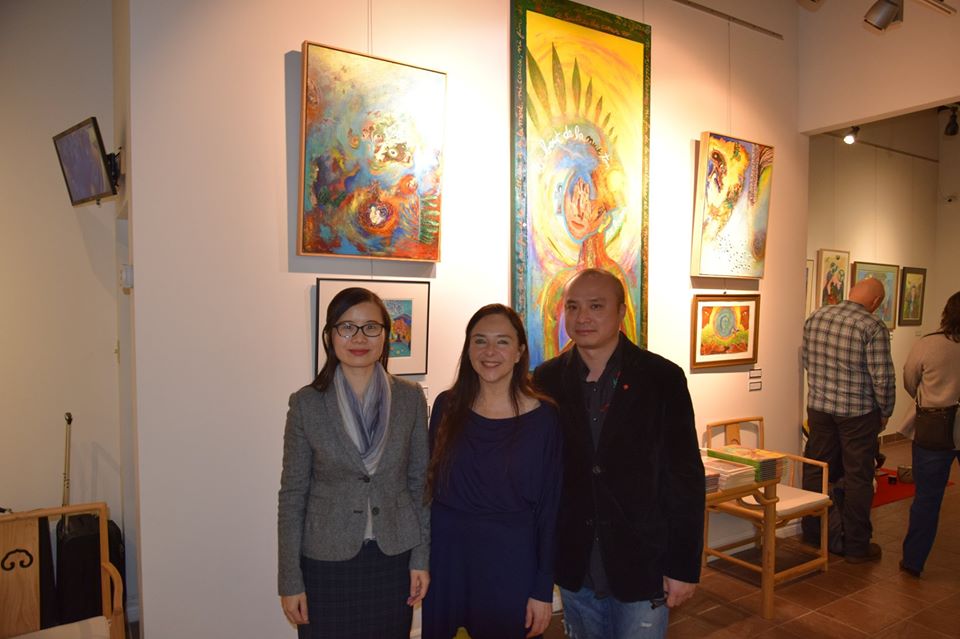 配合本次展覽活動進駐的是日本製茶世家坂尾家族自家茶園生產的綠茶和抹茶。很快還會有更多品種的茶品供應。歡迎朋友們前來品嚐。謝謝?
Thank everyone for coming to support us! We hope to create an art exchange space and provide better experience for tea lovers. We also hope to continue and expand the cooperation with each of you.
Annouchka, the artist of this exhibition, is a disciple of Zhaozhou Zen. Her lineage master is from Xuyun(虚云) Zen master and Jinghui(净慧) Zen master. By chance, on the same day, a master of Tibetan tantra was passing through to promote Buddhism and bless this activity. Zen and tea are combined magically. ?
In conjunction with this exhibition, green tea and matcha produced by the Sakao family, a famous tea making family in Japan, are also provided. More varieties of tea will soon be available. Welcome friends to taste. Thank you ?