桃花溪
(唐)张旭
隐隐飞桥隔野烟,石矶西畔问渔船。
桃花尽日随流水,洞在清溪何处边。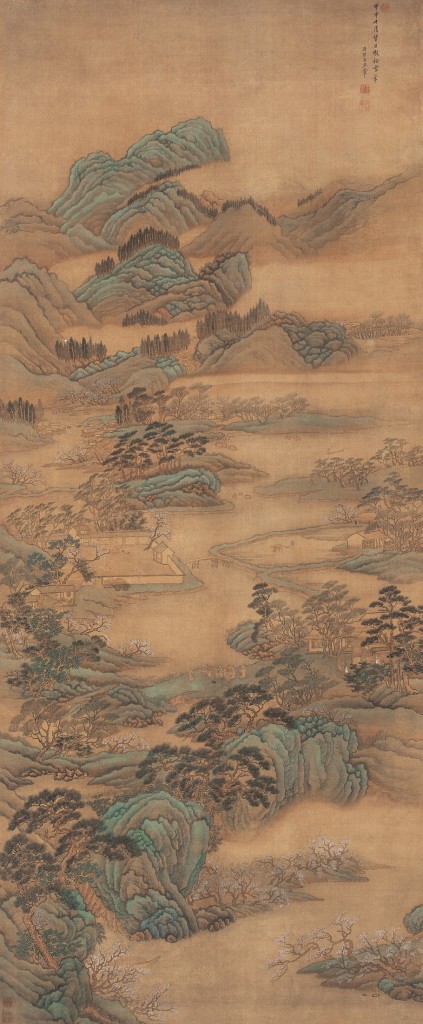 清,王翚,仿赵松雪桃源图,1703,绢本设色,172×71cm,私人收藏
Qing (1644 – 1911), Wang Hui(1632─1717), Landscape in the Style of Zhao Songxue, 1703, Hanging scroll, ink and colors on silk, 172×71cm, personal collection
The Peach Blossom stream
Zhang Xu/Tr. by Guodong
A looming bridge spans through wild mist,
Beside rocks, I ask a fisherman on west riverside.
Peach flowers float away with flowing water day by day,
Along the limpid stream, where is the hermit cave?
Zhang Xu ( 张旭 675-750?) , Tang dynasty (唐 618–907)
Táohuā xī
(Táng) Zhāng Xù
Yǐnyǐn fēi qiáo gé yě yān, shí jī xī pàn wèn yúchuán.
Táohuā jǐn rì suí liúshuǐ, dòng zài qīng xī hé chù biān.