New Opening, New Look, and New Experience
On October 19, 2019, a beautiful autumn afternoon, nearly 40 artists, painters, musicians, and other guests gathered to celebrate the new opening of Loongese, a new gallery and art space located in Galeries Laval and dedicated for tea, paintings and artworks.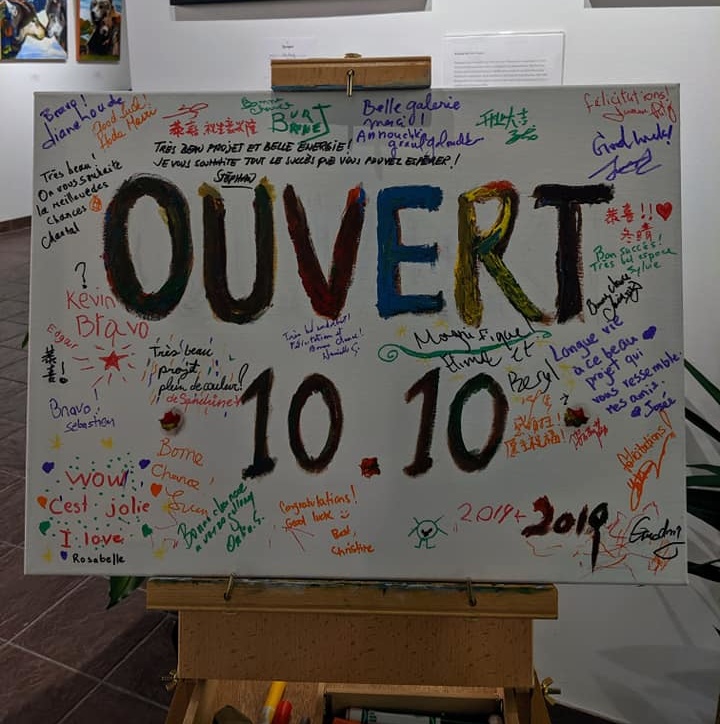 From 14h to 17h, the opening event lasted for around 3 hours and attracted around 40 people from various disciplines. The first artists who have demonstrated their artworks in the new space have obtained much attention. Burt Brunet, who used to be a musician and now a painter, exhibits ten of his paintings focused on animals in the new gallery. The attenders appreciated his colorful style and the powers and energies conveyed through the animals' colors, figures and eyes.
Orlin Stoyanov, originally from Bulgaria but established in Canada since 2004, has been passionate about ceramics for many years. From the ceramics works he exhibits in Loongese, he shows that "the practice of ceramics is a time where we agree to stop and give ourselves time to create". Celina Kang, a ceramic artist, aims for simple designs with clean lines and raw textures inspired by nature. Andong Wang, an artist graduated from the Guangzhou Academy of Fine Arts in 1984 and Concordia University (MFA) in 1993, inherits and develops the ancient lithography technique to depict his feelings about China and Canada. Roxane Maestre, the founder of Le Crapaud Futé, shows her talent and inspiration through the black-and-white cards and colorful illustration posters.
During the opening event, the guests communicated with one another, sharing ideas and passions, thus creating a cheerful and warm atmosphere. Various artists from different areas, such as the award-winning artist Annouchka Gravel Galouchko, the musician and conductor Louis Babin, the painter Diane Houde, the violinist Chantal and other attenders expressed their good feelings and best wishes for this new art space.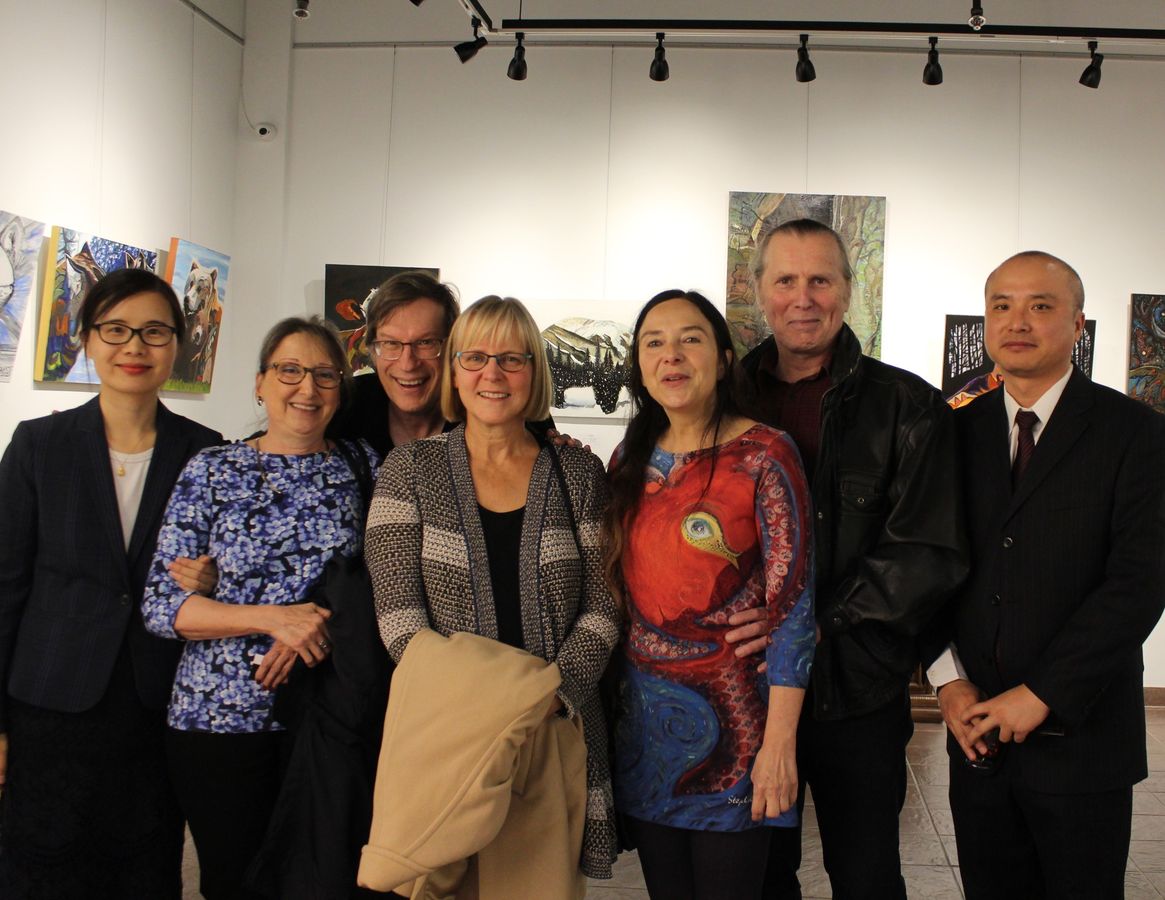 Loongese is focused on tea, paintings and artworks. It is dedicated to creating an art space for people to taste, touch and feel the beauty of various art forms. You can find more details from its website: www.loongese.com