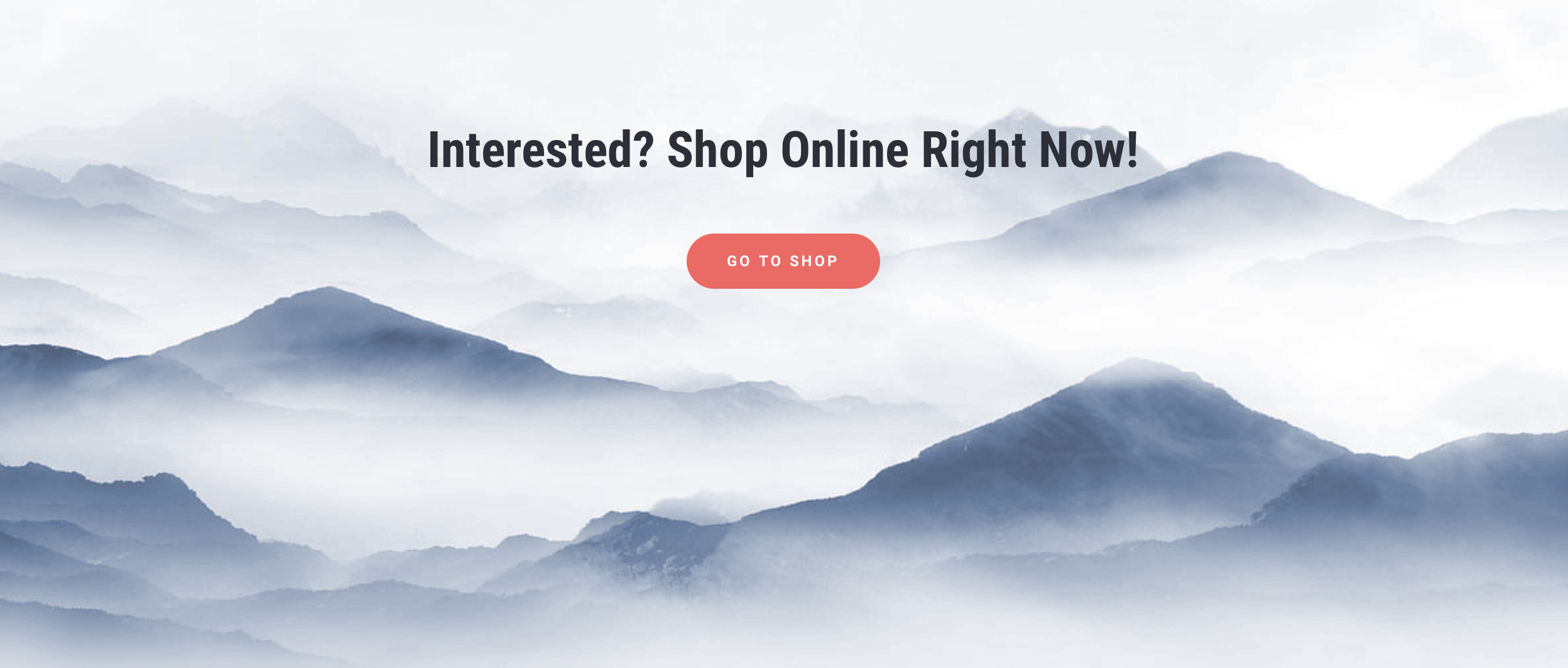 At 10:24 on August 24, 1981, the wall for Ming Dynasty Brick Pagoda of Famen Temple, which had lasted over 400 years, collapsed half because of the continuous rain.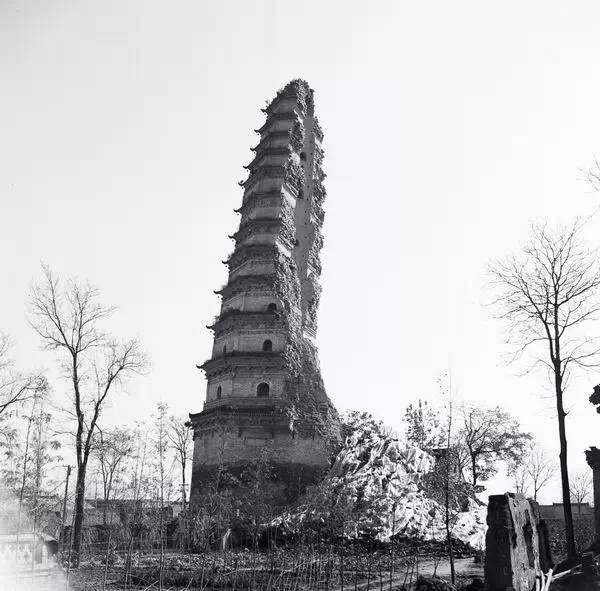 In the spring of 1986, the government decided to demolish the residual pagoda. In December of the same year, the Shanxi government decided to rebuild the Zhenshen Pagoda of Famen temple.
Since the original base was damaged by earthquakes and groundwater, the foundation had to be relaid before the new tower could be built.
The provincial government instructed the provincial cultural heritage bureau to form an archaeological team, being responsible for the reconstruction of the foundation before the clean-up work. Astonishingly, a Tang dynasty treasure buried over thousand years shocked the world! A set of gold, silver, glass, secret-colored porcelain for cooking and drinking tea that used by the Tang Dynasty royal and buried under the ground in Famen Temple for more than a thousand years was recovered.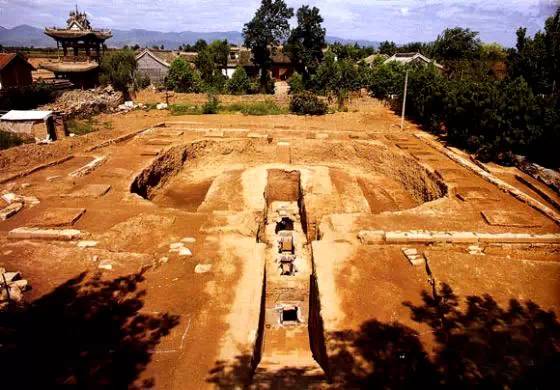 This set is a unique treasure in the world, allowing us to see the royal tea set that even never saw by Lu Yu, the Sage of Tea in China. Lu Yu died in 804 AD, and according to the records in "Zi Zhi Tong Jian", this tea set was sealed underground at the end of 873 AD, that is, 69 years after Lu Yu's death.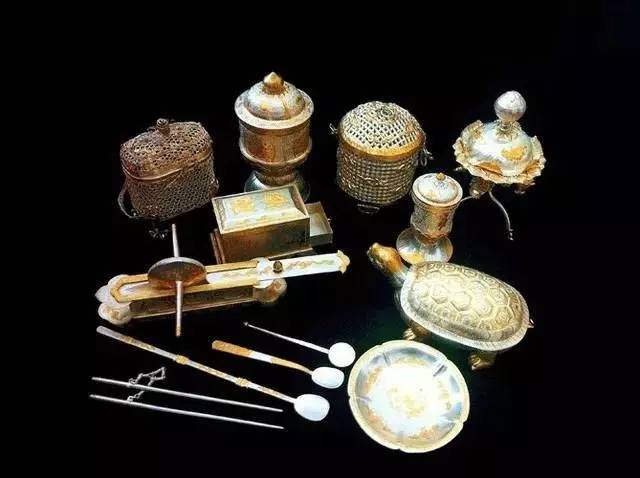 This batch of tea ware has become the most complete tea ware discovery in the archaeology of tea culture in China with its clear chisel and unearthed "Account Tablet", which contains an exquisite tea set made of gold, silver, olive green porcelain, and glass.
Based on their own chisel, these artifacts are made from Xiantong 9th to 10th year(Xíantōng (咸通): December 17, 860 – December 17, 874).
Meanwhile, the words "Wu Ge"(meaning the fifth brother) are also engraved on the gilt silver pattern. "Wu Ge" was the nickname of Tang Xizong in the palace. The "Account Tablet" recorded this set was offered by Xizong.
The unearthed tea set showcased the rarely known tea ceremony in the court of Tang Dynasty. The tea was grinded into powder, filtrated, mixed with water and spice, and boiled over the stove before being served in green porcelain cups or glass.
Step 1: Roast. 【Gold and silver wire knot cage】
This is used to dry the tea, making the tea dry and crisp.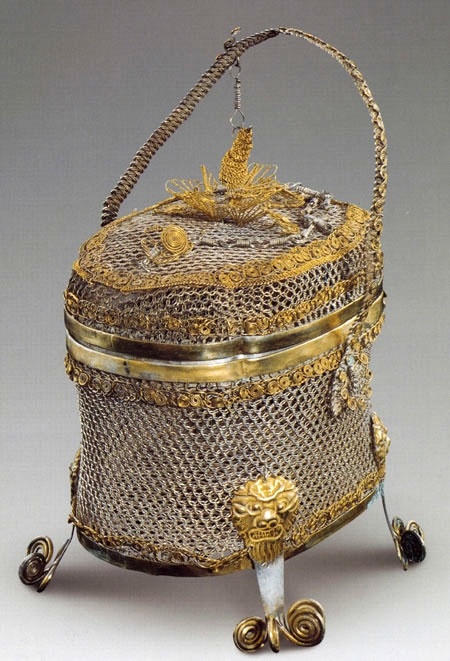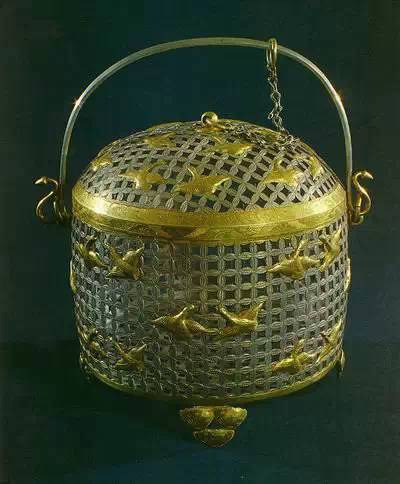 Step 2: Mill 【Gilded Goose Moire Tea Mill】
Step 3: Sieve 【Gilt Fairy Man with Crane Pattern Tea Sieve】
Step4: Store 【Gilt turtle-shaped silver box】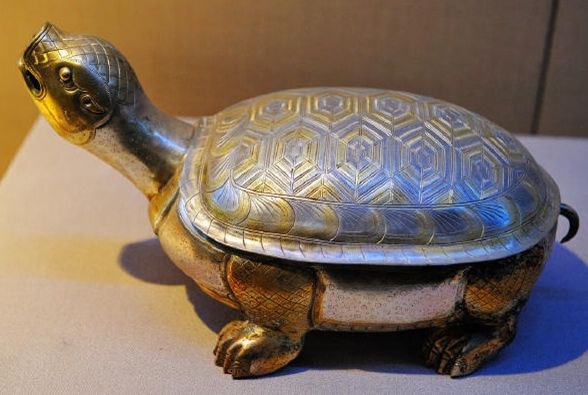 Step 5: Boil water and add salt 【Gilt Capricorn Silver Salt Platform】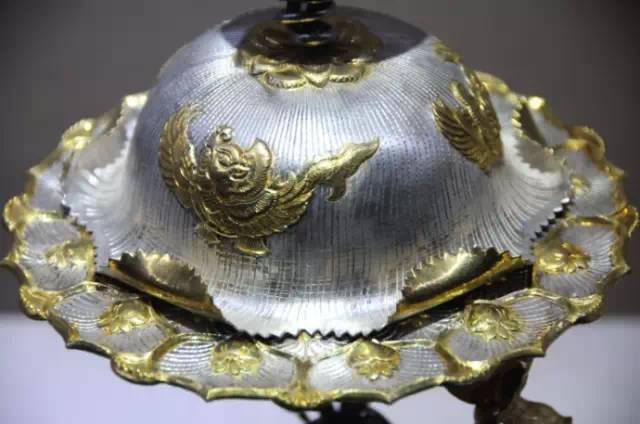 Step 5: Presenting tea 【Gilt Gold Musical Pattern Silver Tea Cup】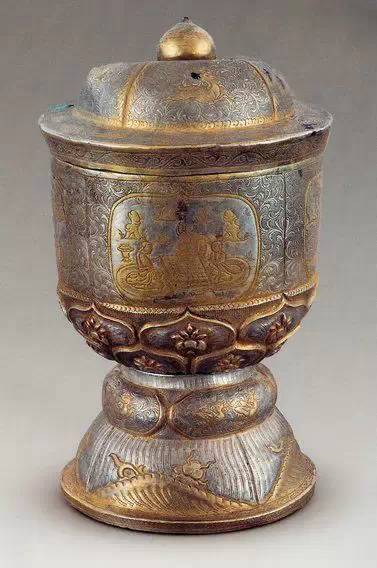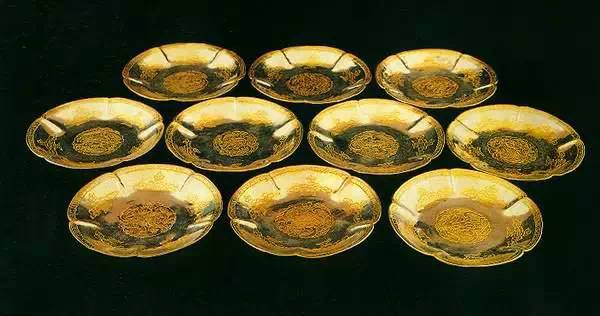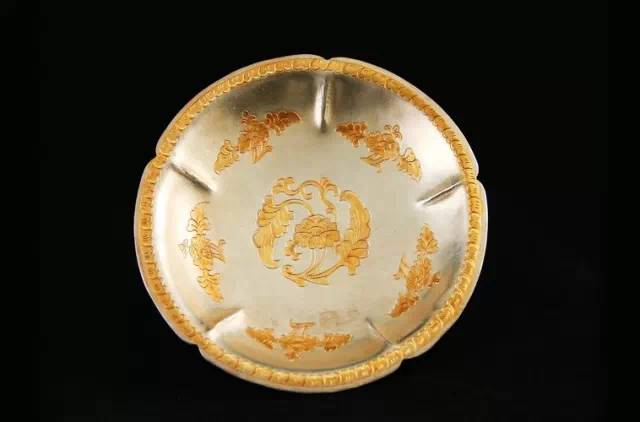 (Visited 171 times, 1 visits today)